Stylist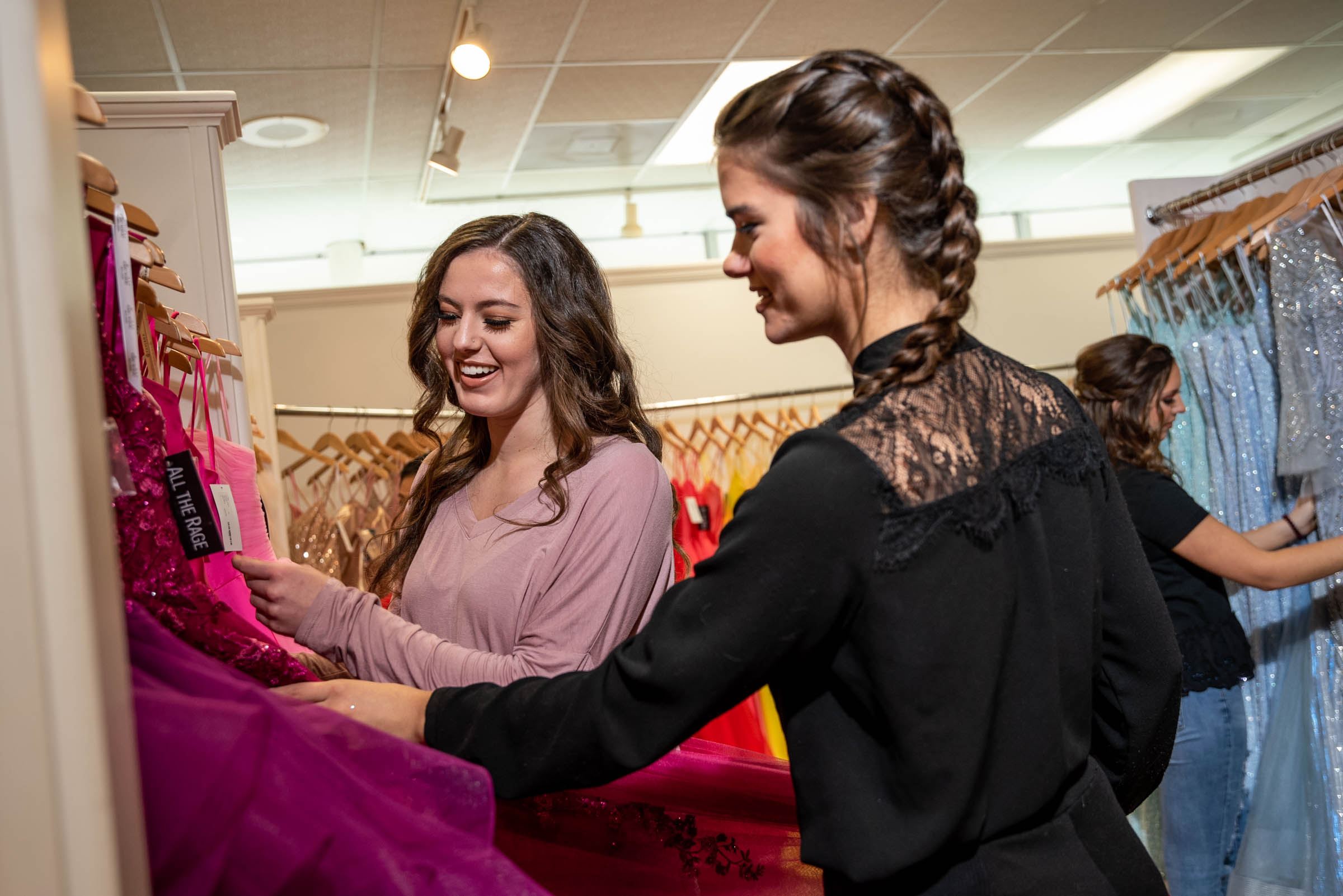 All the Rage in Virginia Beach is the largest formal boutique in the area and has been servicing Hampton Roads and its neighboring cities for 40+ years. Specializing in Designer Prom, Special Occasion, Pageant, Bridal Gowns, and Tuxedos. We carry the industry's top designers such as ASHLEY LAUREN, SHERRI HILL, ELLIE WILDE, FAVIANA, and many more. Unlike most special occasion boutiques, we have the honor of being involved in designing and curating future collections. Allowing us to be ahead of the trends and offering our customers a first glance at the newest fashions.
Calling all who love fashion and style! All The Rage Stores is looking for stylists. If you have a passion for helping style women for their big events, this position is perfect for you. Our stylists are fun, enthusiastic, and ready to find our customers the perfect dress. Our customers are our top priority and our stylists give excellent customer service. Another one of our priorities is social media. All stylists should come prepared to be on & help with social media at any time, this includes taking pictures, being in pictures, helping with TikToks, or anything else that is asked by our marketing team. All stylists are All the Rage ambassadors and should be proud and excited to share about their job outside of work! This means promoting on your personal social media etc. This also means you get to try on your favorite dresses as well.
All Stylists must be available to work Saturday 10-6 and Sunday 12-5.